Since my last post there has been another weekend of free access to the 1939 Register. I've enjoyed having free access and found quite a few new records to add to my collection. I'll be sharing some of them here.
I haven't done too much research to my husband's family tree yet but I did discover where his paternal grandparents were living in 1939 – 44 Lawrence Avenue, Walthamstow, London.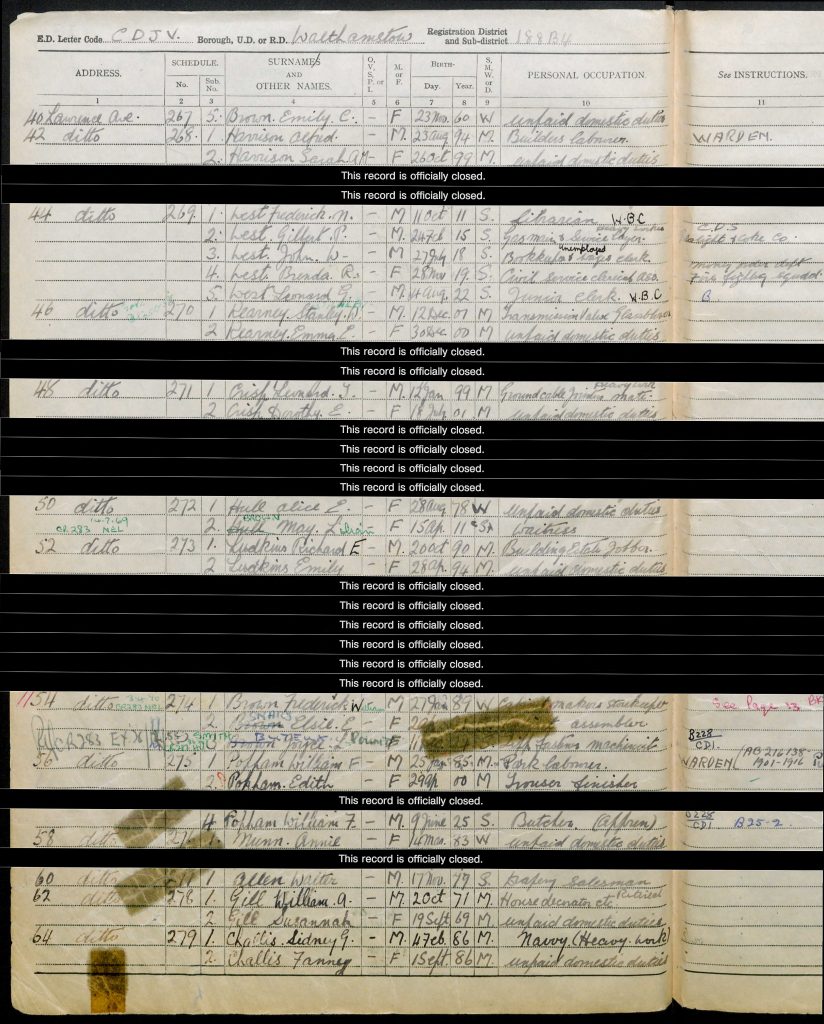 Stanley Kearney's occupation was a Transmission Valve Glassblower whilst his wife Emma did unpaid domestic duties. I think they had two children at home but these records are currently closed as they are both living.
I love that the page has been annotated with little snippets of information relating to war work. Sadly there are no additional facts for me.