A few days ago I received an email from Ancestry about free access to the 1939 Register. I was pretty excited about this as it gave me an opportunity to find out a bit more about where family members were living at this time.
Due to a severe lack of time I only managed 2 searches! Life has been pretty busy lately which means I hardly get any time to carry out any new research. However, I did find two records which add to building up the picture of my family.
The first was of my maternal grandparents, Lawrence and Kathleen Winchcombe. His occupation is given as Aircraft Fitter whilst her occupation was listed as unpaid domestic duties.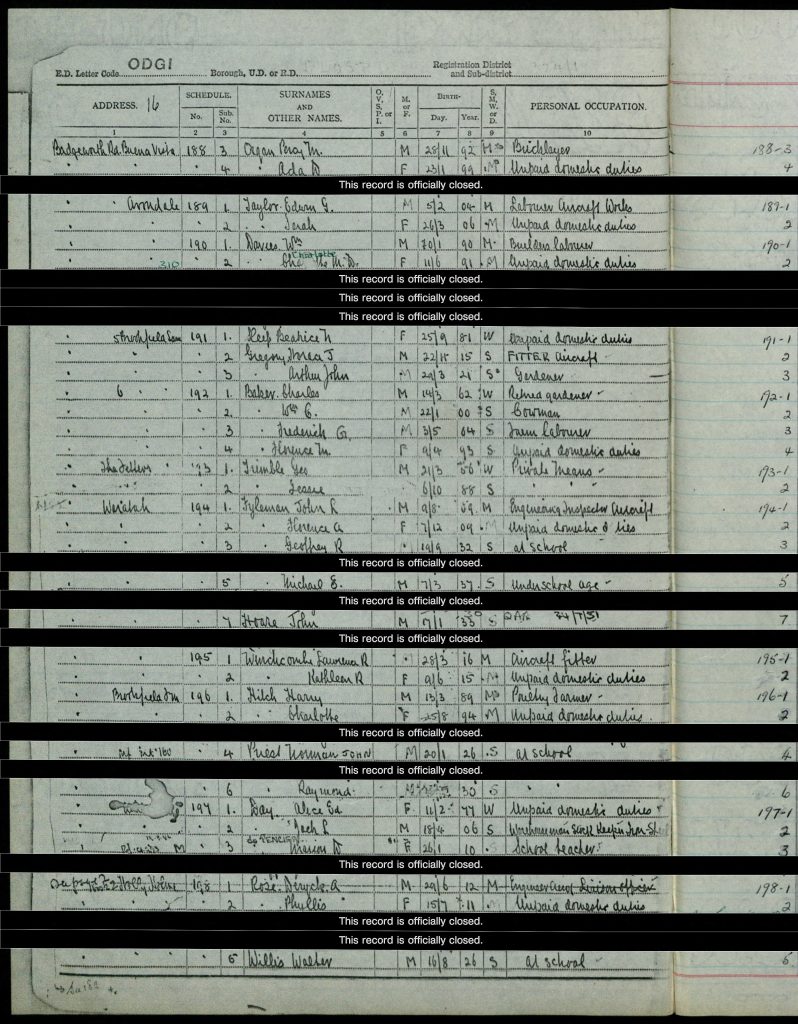 They were living exactly where I knew they would be but I was still glad to be able to add this record to my collection.