I'm sure I can't be the only person who loves to visit the places their ancestors lived. Thanks to the census and other records it's possible to get a good idea of the places people lived. On a few occasions my husband has driven me round to look at places although he always makes me get out of the car to take photographs!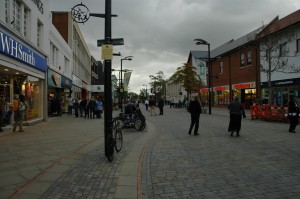 Thomas Mansel died at West Street, Fareham on the 1st April, 1869. George Duncan was also a resident of West Street, Fareham at the time of his marriage to Ada Young , 11th May 1878. Photograph of West Street, Fareham taken in 2005.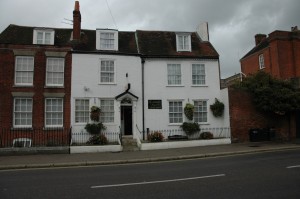 Mansel Young was resident at 11 East Street, Fareham according to the 1881 census. Photograph of East Street, Fareham taken in 2005.