I love this little buttonhole brass badge, found amongst the buttons in my grandmother's button tin. I have no idea who it belonged to.
On War Service 1914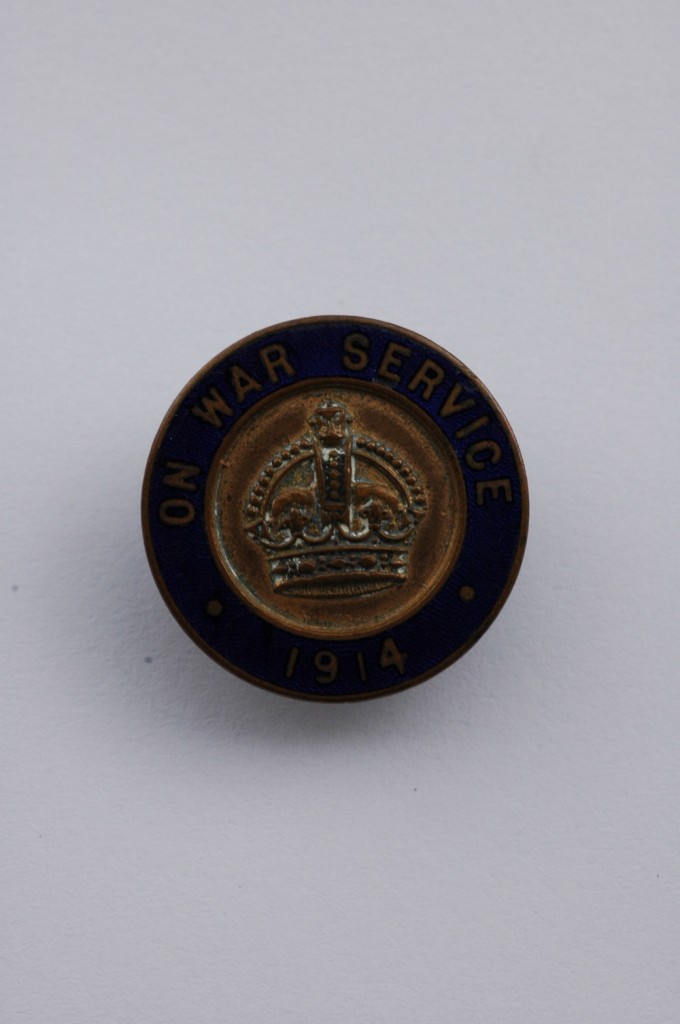 The Admiralty Badge was issued to war workers in shipyards during 1914. In 1916 Admiralty badges were numbered to control their issue amongst the numerous shipyard and related employers.
The 1914 On War Service badge was the first official badge issued during the First World War to identify non-combatant persons whose services were deemed necessary for war work. The badge was issued late 1914 to "workmen whose services are indispensable for the rapid completion of HM Ships and Armaments".
The issue of this badge to individuals considered essential for war work was left to the shipyards and related employers and if the employee were to cease that employment, the badge had to be handed back.
I think the badge may have belonged to one of my paternal great grandfathers, either George James Benger, who worked in Naval Ordnance in Portsmouth, or Mansel Young who worked as a Dockyard Labourer also in Portsmouth, during the First World War.