Following on from yesterday's post, here are some of my family living on the south coast at the time of the 1939 Register.
My other grandparents were living at 170 Portswood Road, Southampton. My grandfather was the Manager of a Wine, Beer and Spirits shop which they lived above.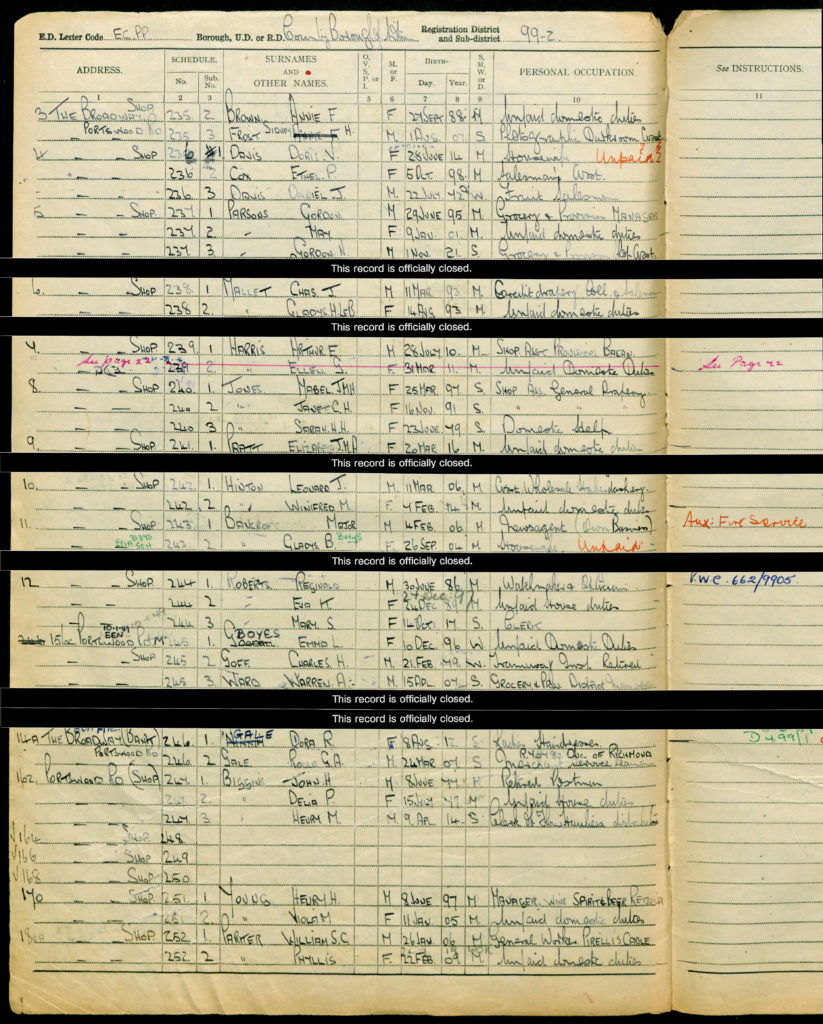 My paternal great grandparents were living at 'Aloma' on Castleman's Lane, Hayling Island. He was a retired Tinsmith.
My Homeyer relatives were living in Cardiff. Brother and sister, Charles and Adelaide, lived at 23 Treharris Street. He worked as a Clerk for the Local Authority Education Department.