I inherited this lovely wooden box which belonged to my paternal grandmother, Viola Margaret Benger. I presume it was originally for jewellery.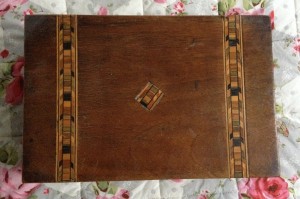 I've had it a long time and still use it for storing my treasures. It has its' original label on the bottom, stating it came from  the Landport Drapery Bazaar which was based in Commercial Road, Landport, Portsmouth and started trading in 1870.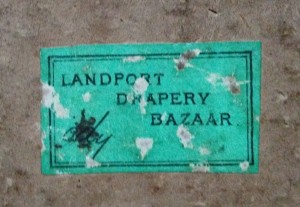 The Landport Drapery Bazaar was bombed in the Second World War and subsequently rebuilt a couple of times. It was brought out by United Drapery Group in 1965, in 1982 changed its name to Allders and in 2005 taken over by Debenhmas.