I found this silver watch fob in my paternal grandmother's button tin alongside random keys, army buttons and normal buttons.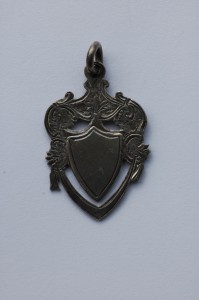 I think the design is fairly standard.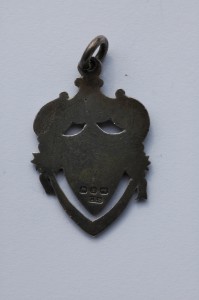 The reverse bears the following stamps:
lion passant guardan = certifying the silver
letter m = 1867

anchor – Birmingam
Makers mark = CES (possibly Charles Edward Soloman, Vyse Street, Birmingham)
I thought I had a photograph which possibly featured this watch fob but I can't find it at the moment. The chain and watch it was attached to are unfortunately missing.